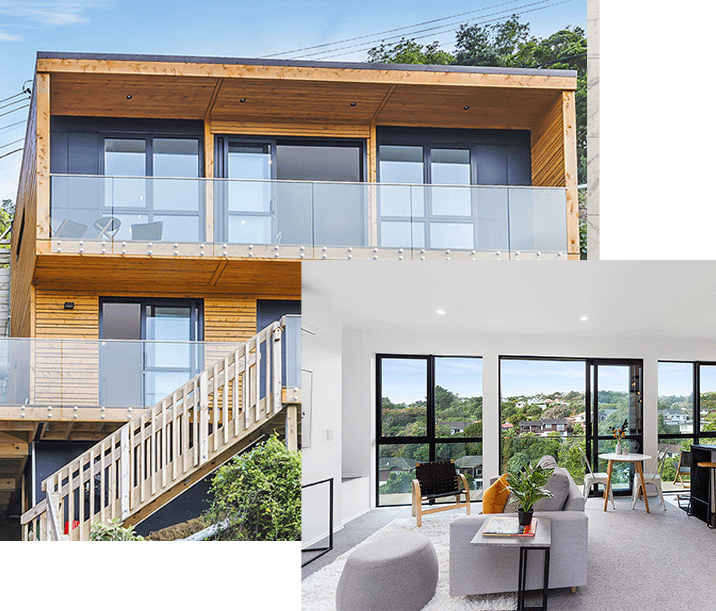 [ OUR HOMES ]
What Can We Offer
We have developed our designs to be flexible and interchangeable to fit around what you and your family require. When we were designing we had a few strict rules that were not negotiable.
• Affordable, with no compromise of quality.
• Environmentally-friendly, and sustainable.
• Architecturally sound and modern.
• Energy efficient, warm and comfortable.
• Bedrooms opening out onto decks.
• Ability to build on steep sites.
• Income generating.
• Earthquake resilient and high wind zone rating.
• 5kw Hybrid Solar Power.
• High BRANZ and WOF rating.